Being healthy is about more than just seeing your doctor regularly and taking your medications. Being healthy also means being able to get dressed in the morning, eat when you're hungry, shop for groceries, go to the bathroom, and complete all of your other essential day-to-day tasks.
These are activities that most people don't have to think twice about. But when you're managing or recovering from a medical condition, those small tasks often become big ones. The good news for individuals in Michigan, is that Rehabilitation One Home Healthcare can provide you with a home health aide to help with these personal care needs, so you can continue to live comfortably and with dignity.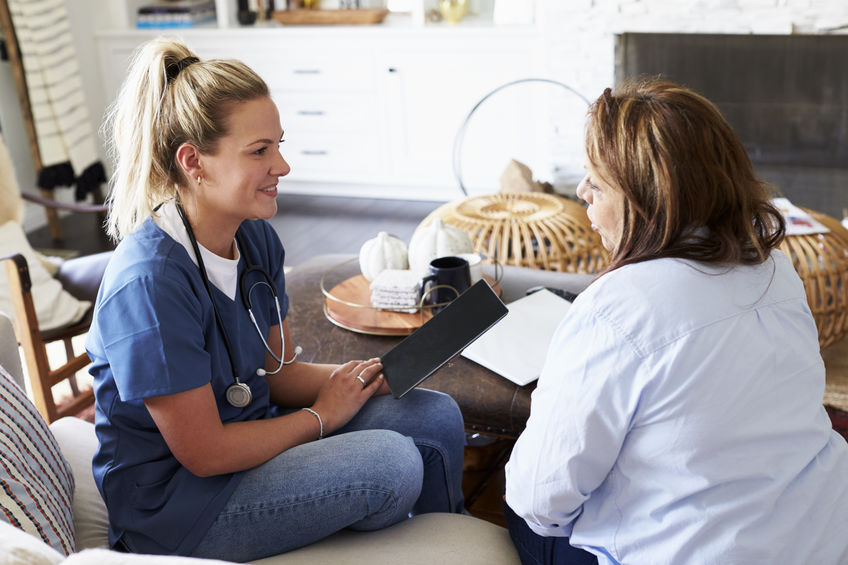 Home Health Aide in Dearborn, Wayne-Oakland and Macomb county
A home health aide is someone who is there to assist you with your daily living activities. Our home health aides act under the supervision of a registered nurse, physical therapist, or occupational therapist, and take direction from the personalized care plan that has been designed for your specific needs.
They'll handle any chores you're unable to, such as laundry, picking up medications, or cleaning, as well as any personal care tasks you need assistance with, such as eating, bathing, and toileting. Whatever it is you need to be comfortable and healthy, your home health aide will see to it that it is taken care of.
Rehabilitation One Home Healthcare Aides will be there to keep you company and see to it that your comfort, dignity, and quality of life are preserved.
Everybody deserves to live a fulfilling life, no matter their health condition or medical needs. Our home health aides will ensure that you can live that quality life with as much independence as possible. They will care for you skillfully, with compassion, and as if you were their own family. As a locally-owned and operated home health aide agency with over 10 years of experience, we feel as if all of our clients are our family anyway.
For more information about Rehabilitation One Home Healthcare's home health aide services, contact our team today. It would be our honor to take care of your health and personal care needs and give you the dignified, independent life you deserve!